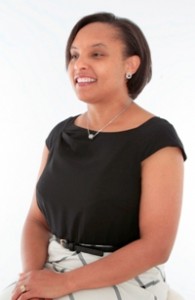 Donna Wray is the Founder and CEO of D Wray Consulting Ltd.
Donna has over 14 years' experience working in HR, including experience in the corporate sector for IT and telecommunications, Construction, Energy, Finance, Retail, and Health specialising in Learning & Organizational Development IT transformation.
Donna's experiences have given her the know-how to create, deliver, and source programmes to support individuals at all levels with their Performance & Development, Career Coaching, Further Education, and Management Programmes.
Donna has created and managed a virtual induction programme for a global organization that supported the organisations talent joining them. This was in parallel to raising cultural awareness that helped all the staff be aware of how to support their colleagues and customers from different cultures.
With all this experience, Donna decided to pursue her aspiration to start her company where she uses her skills and experiences to coach individuals to BELIEVE in themselves to ACHIEVE their personal and professional goals. And to also consult with organisations with project managing Learning & Development systems implementation, which will help make learning more manageable, trackable, and at the point of need.
Donna is driven by her talent to understand each individual's interests, background, motivations, desires, fears, and work style. This unique talent allows her to tailor her coaching to each individual's specific coaching and development requirements.
Donna is Chartered Institute of Personal & Development (CIPD) qualified and is a Myers-Briggs Practitioner. She is also a member of the British Psychological Society, and the Institute of Leadership & Management.